Neutral Fall Vignette and Fall Festival Blog Hop
Hello Friends! I've had a nice little break from the blog, but I'm back. And I'm so excited to be participating in the Fall Festival Blog hop, hosted by my friends Kendra (Joy In Our Home) and Lindsay (My Creative Days). There are so many fun themes/posts to hop through over the next week and you can check those out at the bottom of this post. I'm sharing a little neutral fall vignette that I whipped up for the occasion.
If you are stopping by from My Creative Days, WELCOME!
In my opinion, fall is best season and is so much fun to decorate for. I love all pumpkins, but the white ones are by far my favorites.
To create this little vignette, I pulled together random decor pieces from our home, keeping the color pallette simple. An old window anchors everything, while a white cake stand and a few books help group items together. I also added in some greenery to vary the height.
This cute book page banner was so easy to make! Just type out your letters in a Word document and print out on a book page. Then cut them out in whatever shape you want and tape the backs to some string. Easy peasy!
Look at the cute curly green stem!
So what do you think of this neutral fall vignette?  I love how it came together, using just a few pumpkins and other pieces from our home. Seems like the perfect way to welcome autumn!
I hope you enjoyed this stop on our Fall Festival Blog Hop! Now it's time to hop on over and check out the beautiful vignette from Jen at Noting Grace, as well as the rest of the awesome posts this week. Thanks for stopping by!
Vignettes on Monday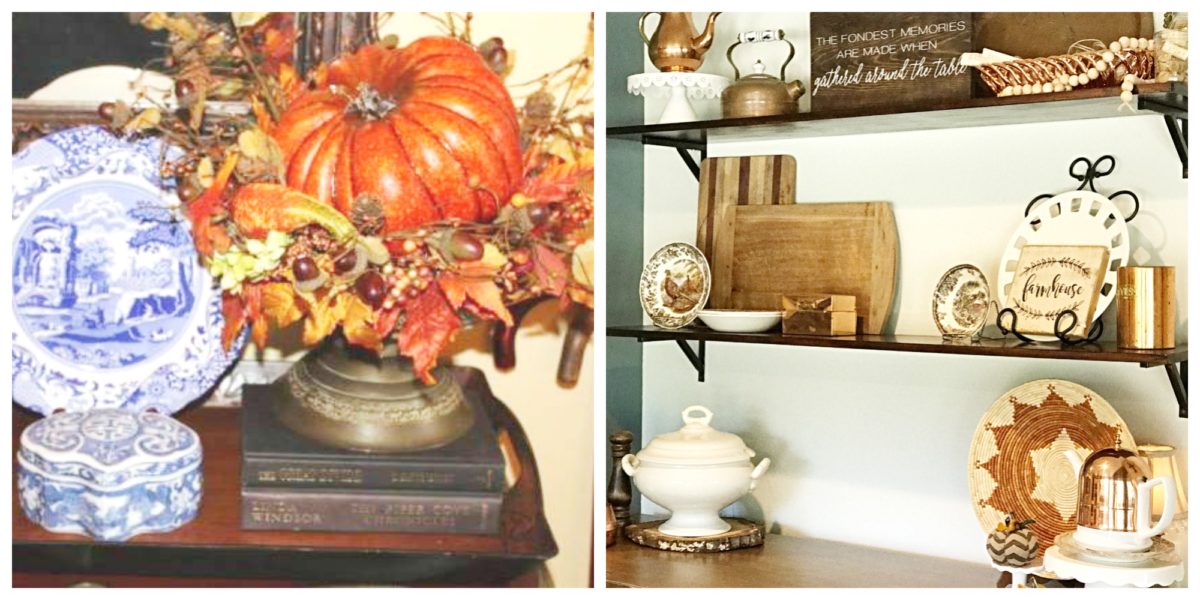 My Creative Days
Elizabeth Joan Designs
Noting Grace
2 Bees in a Pod
Belle Blue Interiors
Farmhouse On Elder Hill
Front Porches on Tuesday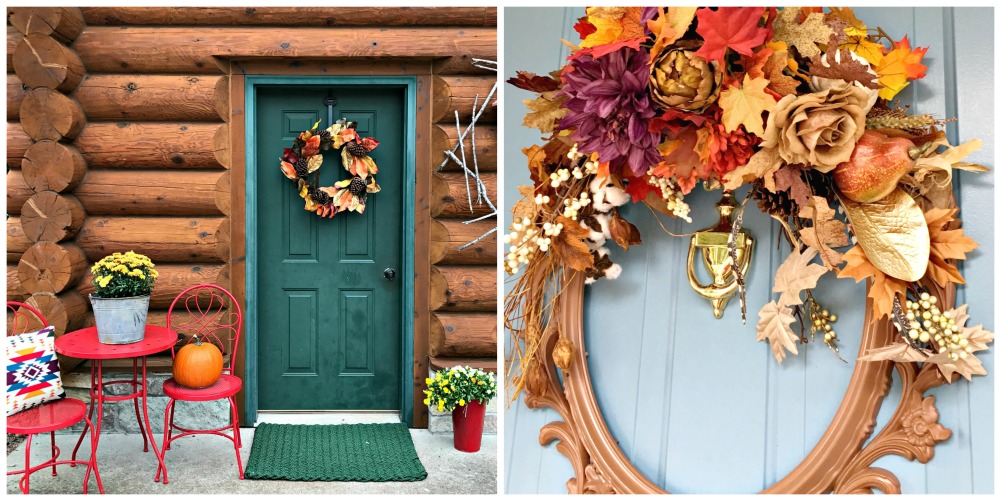 Little Brags
Life Love Larson
Hood Creek Log Cabin
Poofing the Pillows 
White Arrows Home
Celebrate & Decorate 
Fall Recipes on Wednesday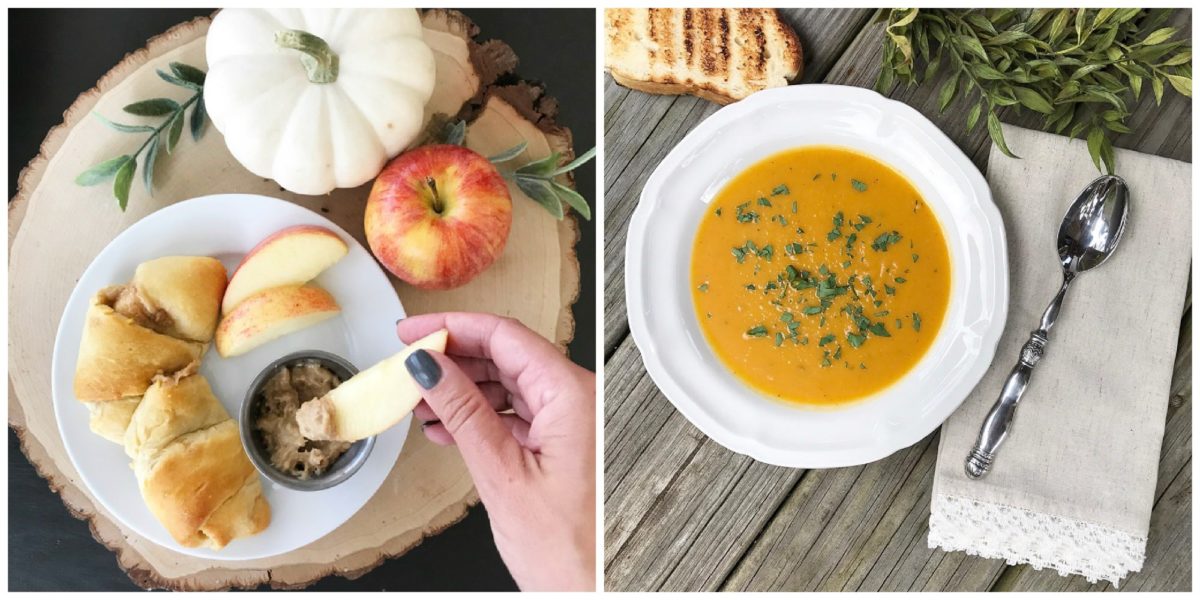 Joy In Our Home
With Two Spoons 
Honey n Hydrangea
Brooklyn Farm Girl
Crisp Collective
Calli Girl In A Southern World
Tablescapes on Thursday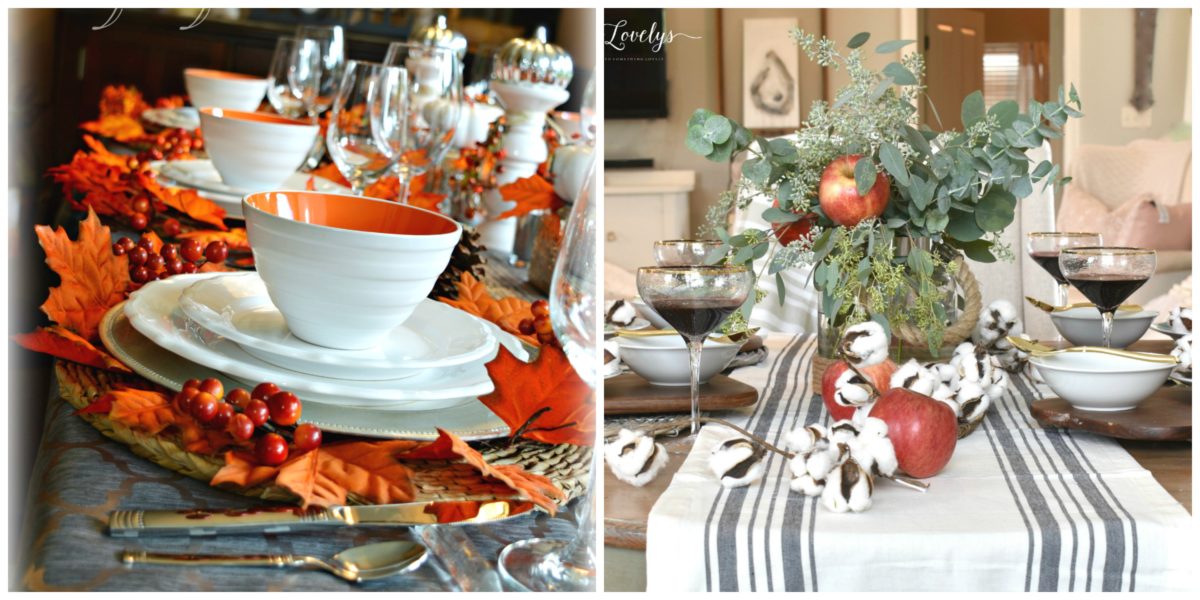 Repurpose and Upcycle
Timeless Creations
Kingsbury Brook Farm
Back to Blueberry Hill
Dining Delight
Lemons To Lovelys
Mantels on Friday

Anderson + Grant
Personally Andrea 
Beesnburlap 
The Mountain View Cottage
Making it in the Mountains
Lemons, Lavender & Laundry